Graphic Jackets in Modern Clothing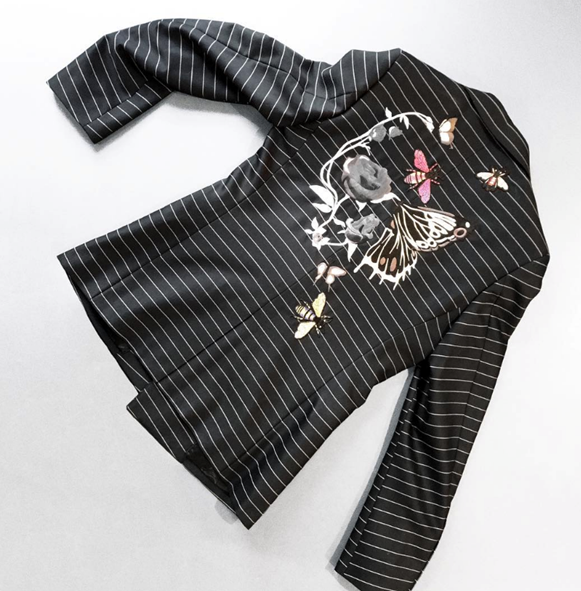 The contemporary fashion seen on streets today is all-encompassing, including an expansive range of styles that serve different aesthetics, from the minimal and muted, to the adventurous and outre. Whatever direction your personal sense of style may veer, one of the most interesting styles in recent years has been the popularity of graphic design in modern styling. Beyond the standard fare that can be found in jackets, adding a graphic design is a smart way to stay current and showcase your own personal style in a subtle or bold way.
A Myriad Of Possibilities
There are few areas where a man can really let his persona show up and out than in a well-tailored blazer that incorporates designs that speak to his own sense of style and character. Graphic designs can run the gamut from the obscure and avant garde to the sophisticate and retro to everything in between. The visual appeal of graphic prints on jackets cannot be denied and they are definitely a way to grab attention. For a true commanding effect, pairing a pair of denim pants with a bespoke graphic print jacket and sneakers is a casual look that works for day or evening.
What Will Be the Biggest Graphic Print Trends of 2022?
With genderless clothing currently at the forefront of fashion, the graphic print jacket is naturally a look that has been incorporated to great effect in the LGBTQ+ community, and the colors currently dominating cities go against the grain of conventional sartorial rules. Going above the standard bold primary hues, expect to see neon designs, kaleidoscope-inspired patterns, zig-zags, stripes, and prints that pay homage to cyberpunk motifs, and of course the classic 'black vs. white', and monochrome palette from the 60s era.
Of course, the best way to make a look like this stand out is by inspired tailoring that gives you a sense of ownership of your fashion statement. Contact us today and create the best silhouette possible in a graphic print jacket that honors your exact measurements.