Lesbian Wedding Dress Options To Consider
The best alternative wedding dresses for the non-traditional bride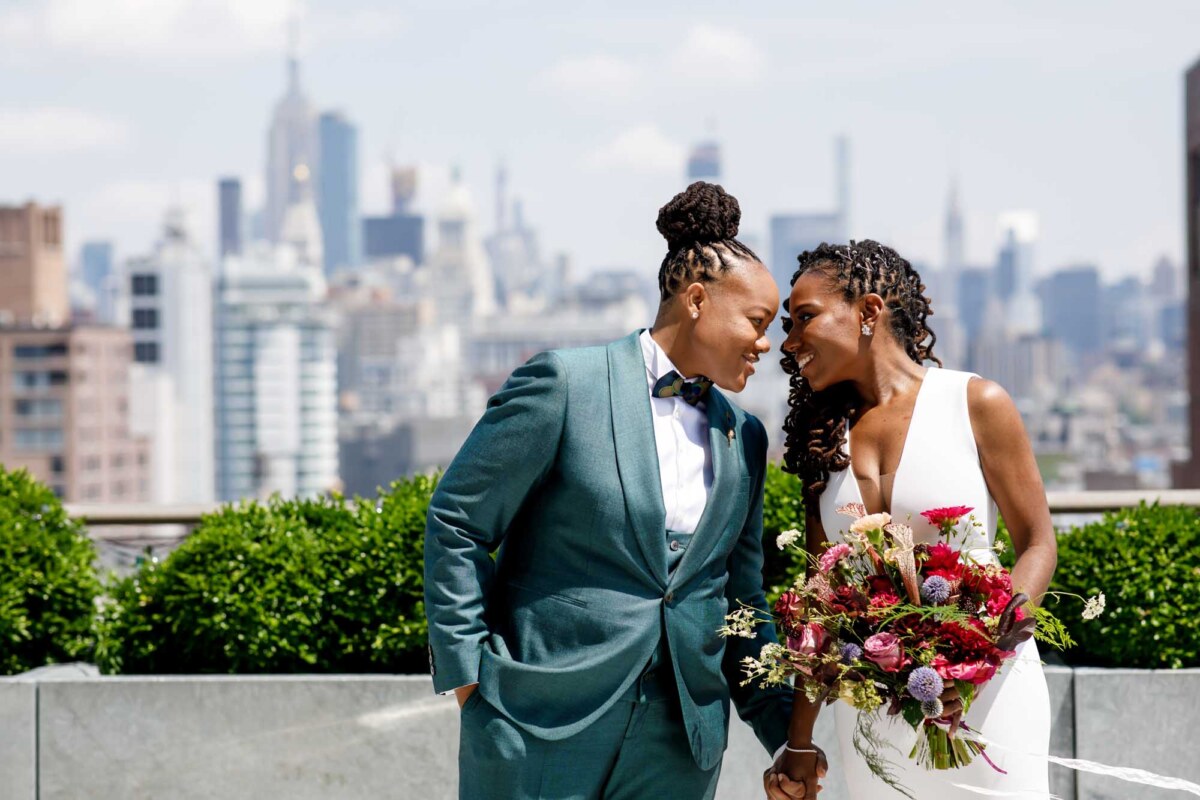 Those that defy the conventional understand there is no straight line to fashion, and no matter which path you choose on your journey, there are a wide range of options to consider for lesbians intent on a non-traditional approach on their wedding day. When it comes to your big day, we have curated several alternative looks that will have you saying 'I do' in exceptional style.

Cityscape Scenes
Love is in the air and in full bloom, so represent it in every way imaginable in a look that takes the big city aesthetic and turns it on its head for your big day. A truly ethereal look is always in the cards, and for a wedding day that is truly memorable, pairing a well-tailored white jacket and a voluminous skirt and sky-high heels is the perfect combination to capture an unforgettable moment. 

Studio 54 Chic
Rules are meant to be broken, and a non-traditional approach that will keep guests talking for years to come is a fresh take on the glam of the 70s. Bring the disco era back with a vengeance in a flowing, glittery gown that recreates one of the most pivotal eras of fashion! 

Cape It!
Defy the traditional wedding dress aesthetic by adding a cape as an alternative to a wedding veil. Sheer or laced, a cape adds a powerful component to a look and is an excellent accessory that can be worn over the shoulders – a modern, upscale addition that exudes elegance and class.  

The Blue Belle
Who says white is the only color that can be worn on a wedding day? Not only is blue one of the most powerful colors, but a dynamic one that provides a bold and powerful statement for bridal fashion. Find the perfect dress in a shade of blue that highlights your best features and be the belle of your own ball!

The Black Brigade
The end of the color spectrum is arguably the slickest and most formal, so if you want to truly make an entrance, then an all-black wedding dress is a striking addition that is a beautiful twist and a great way to defy the traditional.

Own Your Look!
At The Tailory New York, we have mastered the art of precision apparel that accentuates every size and shape. Make an appointment with us and we will collaborate with you to create a singular look that is uniquely suited for your wedding day!