Tailoring Women's Businesswear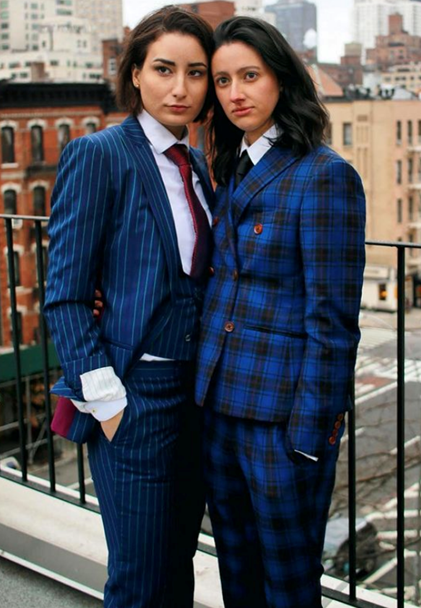 Businesswear for women today includes more options than any preceding generation, thanks in part to the liberal borrowing and recalibrating of LGBTQ+ fashion into the mainstream as well as the trend towards unisex and genderless clothing that dominates runways worldwide. Striking just the right chord in businesswear requires the proper mix of professionalism and personal style to effectively pull off. With the right tailoring, any woman can take her garments up a notch visually and produce a final look that accentuates and radiates with confidence.
Alterations as the deciding factor.
The all-important tailoring is what truly makes the grade between a nice suit and a completely polished one. Great tailors provide the technological know-how to service your pants, suits, and blazers with top-notch precision and expertise that cannot be acquired just anywhere. Before entrusting your most precious apparel for modifications, be sure that you can depend on your tailor to help you achieve your final style specifications.
Respect the size and the shape.
Generally, hems can be taken in as much as four inches to follow the natural lines of your body. Taking off more than that will take away from the garment and a custom blazer or jacket should fit the shape of your back for the best look.
Adjust for more sartorial real estate.
Tailoring is not only about minimizing clothes, but also about creating more space by finding room in zippers, letting seams out, or cutting slits and vents in dresses and jackets. Tailor so that your pants and suits hug instead of constrict your movement.
Adjust for length.
Finding the right length is key to a proper, polished fit no matter what size you may be. Skinny pants should hit at the top of the shoe, while wide-leg pants should extend to the floor.
Silhouette streamlining is a game-changer.
Tailors are miracle workers with fabric and can do a number of things to optimize your wardrobe, including closing up pockets in pants, adding hook-and-eye closures between buttons on a shirt, or removing buttons that detract from your aesthetic.
Consider the custom-made approach to tailoring.
Made-to-measure clothes leave little to chance and are definitely worth the confidence they provide. Additionally, garments that are well-tailored last longer in your wardrobe, which saves you money in the long-term. Contact us today to get the tailoring you deserve from experts that will take all your wardrobe worries away.