Technicolor Subculture: Collection Recap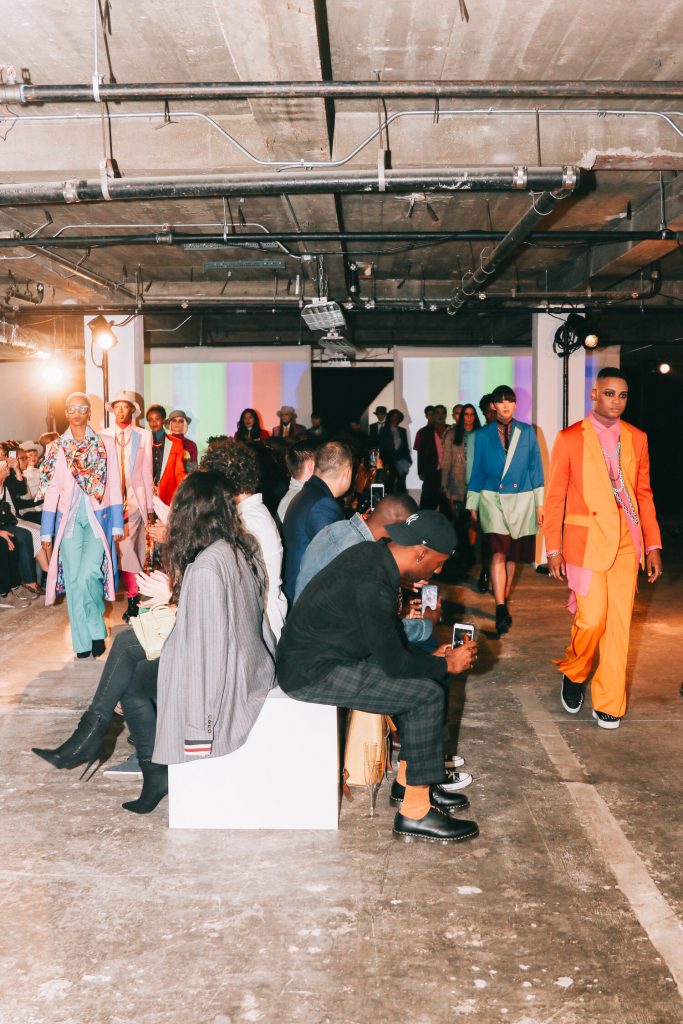 When designing a custom suit, we always ask ourselves: Who is the wearer? What are they trying to communicate to the world around them? And how can we create a garment tailored to their unique style, physique, and gender identity and/or presentation? As such, custom suiting can either fulfill or subvert societal expectations by communicating a self-determined image of self to the world around us. By extension, the power of fashion in general lies in its ability to alternatingly signal and shape the psyche of the wearer; group membership, world views, and personal values are often simultaneously reflected and solidified through the clothes we wear.
The 1990s in particular were rife with a multiplicity of fashion subcultures whose genesis was linked to iconic works of music and film, political activism, and a rapidly globalizing culture enabled by unrelenting developments in technology such as cell phones and the World Wide Web. Difference was celebrated and respected, and distinct group membership was encouraged; Grunge, Skater, Goth, and Prep coexisted with the Industrial, Hip Hop, Club Kid, and Ball scenes in a kaleidoscope of cross pollinating and infinitely multiplying identities more vibrant and complex than ever before in history.
This evening's collection, titled TECHNICOLOR SUBCULTURE, pays homage to 90s renegade attitude and style; a far cry from suiting's conventional associations with the patriarchal conformity of corporate America, the artform is refracted through the prism of Queer Pride to reveal its full potential for self-expression. By combining cutting edge design with the precision of old-world tailoring techniques, we hope to articulate nuanced intersectional identities that speak to the diversity and resilience of the LGBTQ+ community.
The twenty looks from TECHNICOLOR SUBCULTURE draw from singular 90s fashion trends and figures, constituting character studies of the decade's youth subcultures – which we urge you to dissect and discuss! Color blocking and layering are pushed to uncompromising extremes; each look is fashioned from a carefully curated, deeply saturated color palette inspired by the vivid hues of the LGBTQ+ community's myriad flags.
Featuring an unapologetically queer cast from models, hair, and makeup artists to photography, videography, and music, it was unequivocally clear to us that we wanted, and needed, to extend the collection's theme of Queer Pride to its execution. The future is in TECHNICOLOR.