LESBIAN WEDDING OUTFITS
Your love doesn't conform to one-size-fits-all. Your LGBT wedding attire shouldn't either. We're a woman-owned bespoke tailor on a mission to create jaw-dropping styles that push only envelopes, not agendas.
TURN HEADS IN A TAILORED FIT
Infinite ways to celebrate your love. Fabulous outfits for each.
Don't settle for off-the-rack when you can custom-make your entire look down to the last stitch! From masculine-of-center women's custom suits to drop-dead gorgeous wedding dresses and everything in between, our wedding attire is tailored to your identity, taste, measurements, and budget.
Personalized one-on-one process.

Virtual and in-person fittings.

Streamlined tailoring and easy alteration methods.

Extensive premium quality fabric, lining & trim choices.

Fast turnaround time that doesn't sacrifice quality or style.

Our algorithm has been perfected to ensure a suit that is tailored to your body.

We have created a safe space for our client and we value kindness and fairness, so we treat you with the respect you deserve.
This season, our fashion experts have selected their top three looks in wedding fashion for you to take inspiration from. So whether you're getting married, in the wedding party, simply attending, or looking for sophisticated gay wedding present ideas in the form of a gift card, here is a round-up of our favorite wedding looks for this year's wedding season.
TOP THREE LGBTQ WEDDING OUTFITS WE LOVE RIGHT NOW
TAILORED THREE PIECE SUIT
A classic that never goes out of style, the three piece suit is a dapper option for those of us that favor a more traditional wedding look. The secret to pulling off this suiting staple? Good tailoring! Go the custom route for a suit that fits your body to a fault. Adding a vest to your suit look ensures you'll look put-together in more than a simple white dress shirt once you remove your jacket to hit the dance floor!
CUSTOM JUMPSUIT/DRESS AND THE BEADED BLAZER
Looking for a look that strikes the perfect balance between your feminine and masculine sides? If you're a fan of lesbian wedding dresses ,jumpsuit and suits, why not combine both? We recommend going with a form-fitting slip dress or jumpsuit in an ivory or blush silk that will flatter your body to perfection. Pair it back to a delicately beaded blazer for a dramatic, structural statement piece that will wow everyone in attendance.
THE BLAZER DRESS
The blazer dress is the perfect stylistic choice for modern brides who's design aesthetic falls in between the classic suit/tuxedo and the traditional wedding gown. Wear it alone for a more structured aesthetic while paying homage to the wedding gown. Pair it back to a tailored pant and top or back to a jumpsuit for a suited but not suited look. Vamp it up by adding a long train to the back and forgo the wedding veil.
"LOVE HAS NO GENDER, NEITHER SHOULD YOUR OUTFIT"
HOW IT WORKS
Custom design should never be confusing. From the first sketch to the final stitch, we've got this down to a precise science:

BOOK IT


Book your virtual or in-person fitting and design session to meet with our design team.

BROWSE IT


Select your fabric, lining, and trim from an extensive selection of premium fabrics and trims.

DESIGN IT


Get down to the details with our team to design your wedding outfit from top to bottom and inside out.

MEAURE IT
Our team will take over 40+ body measurements as well as your posture analysis to ensure the most perfect fit
TRY IT


Feel that first time fit in-person or over a video call with the design team and share your first impressions, thoughts, and feedback.

ALTER IT


We can't call it custom if there's a stitch out of place. Alterations are to be expected with your first garment and we will make all necessary adjustments to make it fit you perfectly.

ROCK IT


You're officially part of the #SuitSquad! Go flaunt that fit!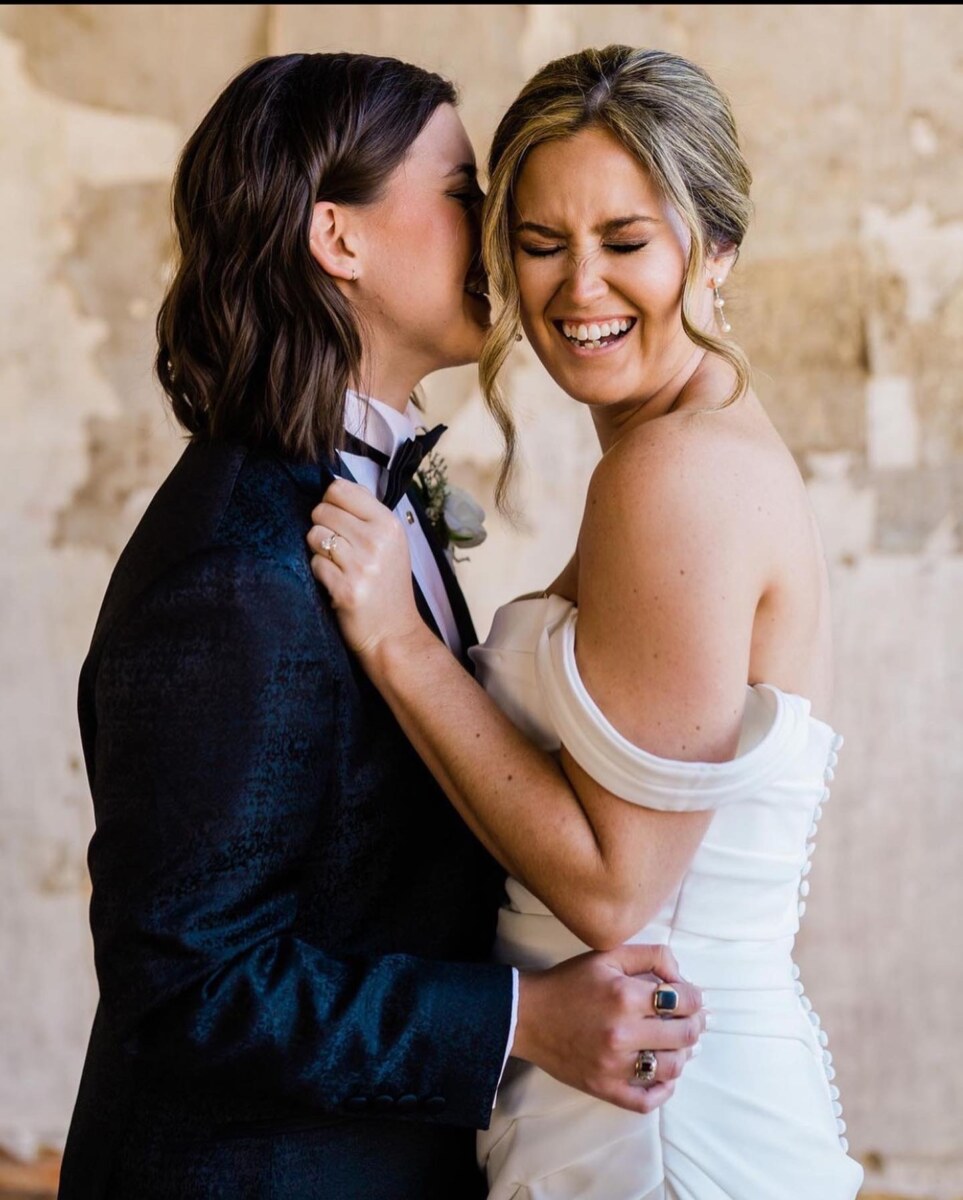 Once we wrap up the buttons and bows, we'll keep your online profile updated so that you're all set to come back for another custom experience when it's anniversary time. Do we hear custom-tailored wedding bells ?
NEWSLETTER
Sign up to receive news and updates.
We respect your privacy. Thank you!
The Tailory New York – Custom Suits NYC
511 Canal Street
New York, NY 10013
Phone: 212-813-1014
YOUR WEDDING IS NOT THE TIME TO SETTLE FOR SUB-STANDARD
THESE MEMBERS OF THE #SUITSQUAD AGREE
"After searching for queer-friendly suit makers for my wedding, The Tailory stood out. They were open to what I had in mind and supportive of the endeavor as I was guided through the process. I have a frame that has been hard to fit in the past. The team was non-judgmental and so helpful. I couldn't be happier with the outcome! I had a blue and bone suit with a silver cape made. They were outstanding, all pieces. Never wanted to take them off. The Tailory checked in and made sure I was happy with the items; they were gems to work with! All around amazing. Was truly fun to meet with the team and put everything together. High high recommendation."
– Lindsay S.
"I was a bride in trouble and I knew The Tailory would be able to step in a save the day. They were able to fix what I needed at lighting speed. Their communication, flexibility, and amazing master tailors allowed me to smile and get ready for my wedding. They don't just help brides in need, but they also made amazing suits for our bridesmaids!"
– Justine P.
"My wife and I got suits for our wedding. This was the first custom suit I ever bought and it may have spoiled me. I love it. I loved the process. I love the fit."
– Joe S.