How to Rock a Tailored Suit for New Year's Eve
If you are looking to truly impress in the style stakes this New Year's Eve, nothing quite compares to a form-fitting, beautifully crafted, tailored suit. A suit is the ultimate sign of fashion credentials and it can be adapted for every preference, body shape, and event.
For females, an elegant or edgy suit worn this December 31st (or any night of the year for that matter) can exude confidence and power. The structure of a fine women's tailored suit, perhaps layered with lace or with a dainty bralette peeking out from underneath, makes you look both smart and sexy and is the ideal antidote to an LBD or something bodycon.
Meanwhile, for men, nothing screams "handsome" louder than a perfectly fitted suit. Whether it's a three-piece, a custom-tailored suit here in NYC, a tuxedo or a fancy jacket teamed with contrasting pants for an ensemble that appears off the cuff and effortless (when in actuality it is completely deliberate and well thought through, of course).
No matter where you plan to spend the final hours of 2017 – at an intimate dinner, a trendy cocktail party or a glamorous gathering with your friends – there is certainly something to suit.
Take a look at some of the hot trends and key styles that will have you feeling like a million dollars while you wave goodbye to this past year and welcome 2018. We're thinking texture, patterns and a ton of sophistication.
Look Luxe in a Tux
Is there anything more classic and appropriate for a NYE party than a tuxedo? It's a staple in every man's wardrobe and for good reason. It is the absolute embodiment of 'black-tie dressing' and is perfect for a classy function.
A tux or dinner suit is distinguished by its satin detail, typically seen on the lapels, pocket trim, buttons, and often down the leg of the trousers, which adds more dimension to the outfit than a plain black jacket and pants. Often worn with a bowtie, it's hard to find a fault with the tuxedo and if you're unsure of how adventurous to be for NYE, this might be the go-to for you.
But if you are aiming to stand out a tad more, opt for a tuxedo in a subtle checkered pattern or perhaps a navy blue color. And don't forget a pocket square.
Ladies, a tuxedo can definitely be an option for you too. Stride into the room with an air of "Je ne sais quoi" by sporting a flattering tux and killer stilettos. If you're feeling really bold, complete the look with dramatic accessories, such as a large statement ring or jewel-encrusted earrings. Don't forget the bowtie for an androgynous touch – you can even leave it undone à la Angelina Jolie.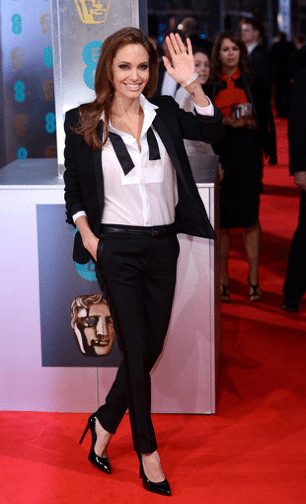 21-year-old actress and singer, Zendaya has perfected the classic tux look.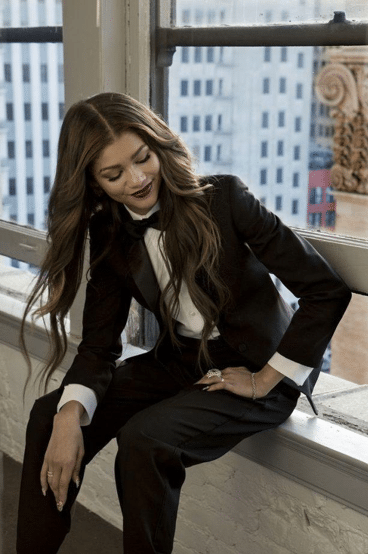 Velvet: The Trend That Keeps on Giving
It was all over the runways last year and it's back again this year. Velvet. the trend that gives us true texture and, quite frankly, complements suits like champagne and diamonds. A sumptuous velvet suit jacket is extremely stylish and can even keep you a tiny bit cozier in the chilly winter weather. Maybe.
It's a perfect all-rounder for a fun cocktail evening, rooftop drinks or a plush dinner date.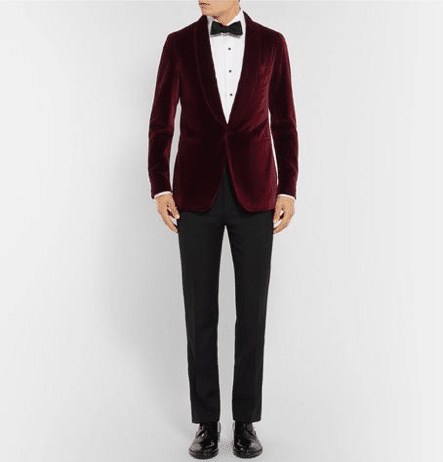 Velvet looks stunning in deep winter tones, such as plum, bottle green and dark blue, for both ladies and gentlemen. You can team your jacket with velvet pants for a real impact (think Tom Ford's unreal blue velvet tux for Gucci) or go for an entirely different material on the bottom for a mix and match style that no-one else will be wearing. Black or grey cotton pants look extra elegant.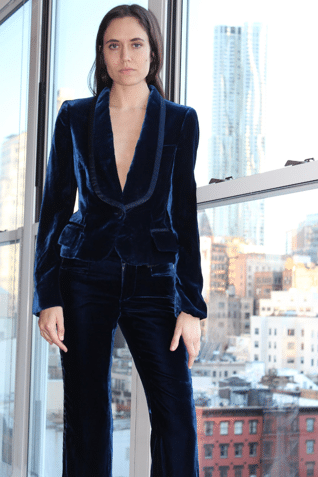 You'll look truly one of a kind – as it should be on NYE!
 Go bold or go home
As already established, a bespoke suit is a very powerful thing. But a suit with embroidery or color blocking? That's an entirely different species. Bold stitching, plush patterns, and radical designs can shock and awe in all the right ways and New Year's Eve is just the occasion to put this to the test.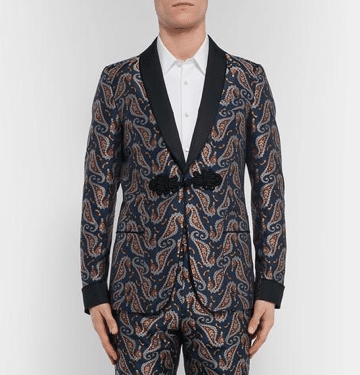 Gucci know what we're talking about, as the brand has carefully crafted a sharp blue paisley jacquard tuxedo jacket and matching trousers for men. At closer inspection, however, this designer suit is not a paisley print at all, but in fact a stunning collection of seahorses and stars.
For females, there are options for days. No matter what you're into, there is guaranteed to be something to reflect your personality perfectly. Go for intricate floral details, jackets dotted with pearls and lace, or go all out with striking colors. We also love subtle studs or even creative, graphic designs that make you look like you've walked straight out of the Museum of Modern Art.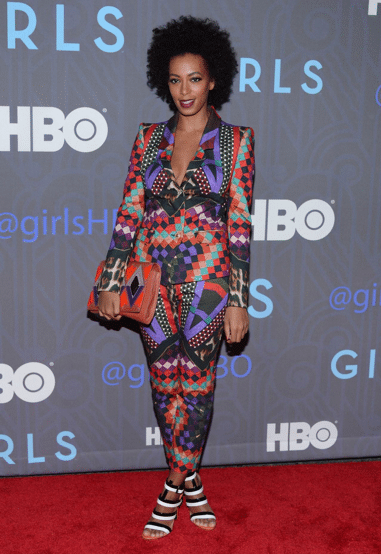 Who said a suit is just a jacket and pants?! Happy New Year's!