Major Tailoring Trends to Try
The art of tailoring has always been respected by those that are in search of the best fit for their particular sense of style, and currently, there has been a surge in tailoring as more people seek out bespoke fashion. Inspired by looks on red carpets internationally, the following are just some of the major tailoring trends that can be incorporated into your look to optimize your wardrobe.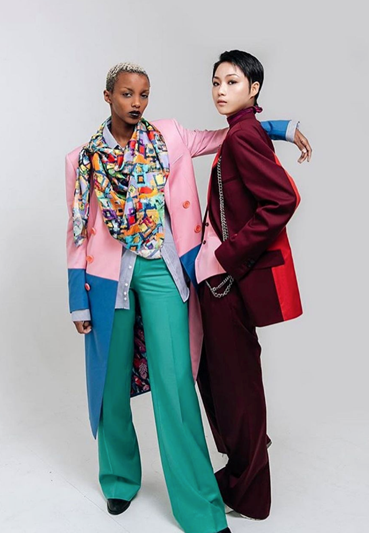 Short Sets
For the spring and summer months, a crisp, well-tailored short suit is a stylish look that works for many casual occasions. With a short suit, it is all about selecting the right vents, cuffs, and lapel action to add a layer of sophistication. A unisex or gender-neutral option works well with a simple graphic tee paired with sneakers or sandals to suit the occasion.
Be the prince – or princess – of prints.
Build your own majestic wardrobe up and out in bright, bold and daring patterns that add a dose of joie de vivre to your wardrobe. Take inventory of the styles you already have in your collection and then complement them with colors and designs that represent your fun and livelier side.
Go bright with the optics.
High energy colors that began first in the LGBTQ+ community have now been adopted by the masses, and there is no reason why you should ignore the expansion of hues now dominating the streets. Go big or go home with your custom blazer that gives significant pop to your overall look and elevates your sartorial stance in a major way.
Strategically oversized.
There is a way to confidently wear oversized clothes that don't look as if they are drowning or overpowering you. With the precision that only a fine tailor can deliver, oversized separates that keep in mind how to play off proportions will play up your silhouette and result in a great look that is on trend. A perfect example is wide-leg trousers that are paired with a fitted graphic t-shirt and sneakers.
The lightweight, double-breasted look is back.
Although double-breasted suits have taken a back seat for the most part in recent years, there are still ways to showcase this look with a sleeker approach. When worn with lighter fabrics and a carefully navigated tailored fit, a bespoke suit that features a double-breasted jacket can work well in modern times. With a cut that is close to the shoulder, a custom-fit blazer paired with pants will allow a wider range of motion and an elevated sense of style that harkens back to retro 40s fashion.
These are some of the styles currently in the zeitgeist of fashion. Contact us today to help you realize the best approach to your custom tailored aspirations.