5 Reasons to Buy a Custom Suit
If you have yet to purchase your very first custom suit it can seem like an unnecessary expense. After all, a custom suit is often a lot more expensive than something off-the-rack. But there is a huge difference between the two. While off-the-rack suits are still well designed and can be premium, nothing fits you better than a bespoke suit tailored specifically to you.
Custom suits are for anyone who is looking to make a solid, practical long-term investment in their appearance. Custom suits are considered the ultimate purchase (for men and women), and they're worth every penny. We promise!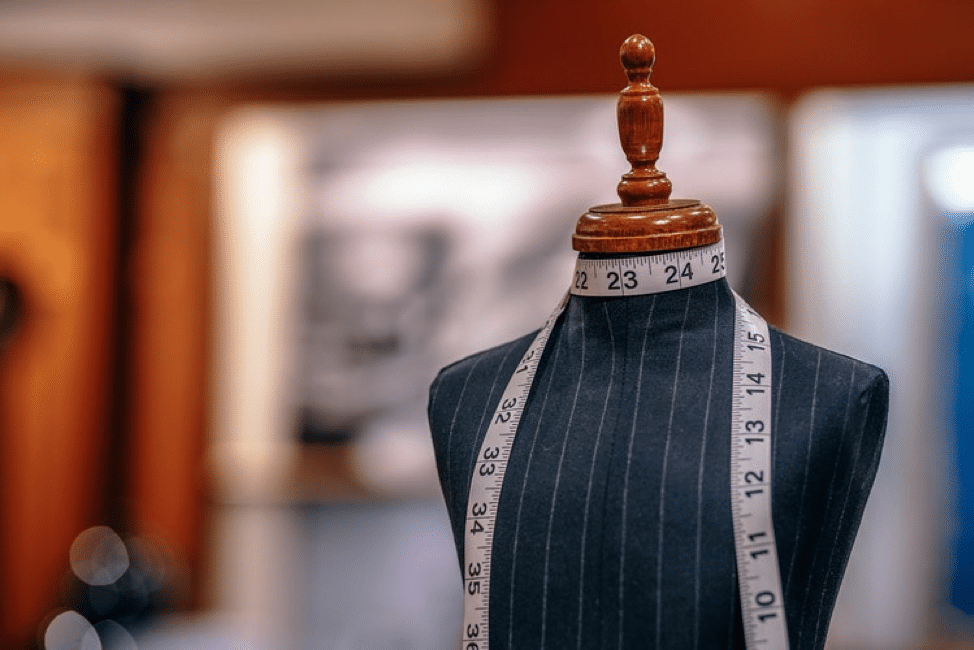 Here are five reasons why you should invest in one:
Better Fit

Great fit is arguably the "raison d'être" of custom suits.

When you buy an off-the-rack suit, you're buying a suit that was designed to fit the masses. This is a suit that a machine produces by guiding itself through basic pre-set measurements, without considering an individual's lifestyle or unique proportions.

On the other hand, a custom suit is designed to highlight the best features of its wearer. A good tailor will work with a client to select the shapes and patterns that suit their body shape and make the most flattering statements.

Quality Materials Are Used

Bespoke tailoring is an art form in itself. A custom suit would not live up to its name if the quality of the fabric was compromised. Simply put, bespoke suits are made in a more expert fashion with more superior materials than off-the-rack.

What this translates into is quality and longevity: a custom, tailor-made suit should last a lifetime. Whether visible or built within the suit, impeccable materials help retain the shape, drape, and meticulous fit of your custom suit throughout the years.

Highlight Your Personal Style

Choosing a tailor-made suit is choosing unlimited personalization and design opportunities, ultimately allowing you to flaunt your individuality and express your unique style in a way that cannot be replicated with off-the-rack.

From the cuff shape to collar design, pocket shape, and color, there is a world of possibility when it comes to the finished product. Taking part in the design process can also be extremely rewarding. What's better than working together with a tailor to create something that no-one else owns but you?!

There Is Less Time & Effort Wasted

We've all experienced the frustrations that come with clothes shopping. Lots of time spent in changing rooms trying on clothes that don't fit – nightmare! This is especially true of off-the-rack suit shopping, which can be particularly tricky. You might travel to different stores, or even different cities, and try on hundreds of generically sized suits that just don't fit.

With tailored suits, the process is much more controllable and straightforward. You work with a tailor to get measured, you discuss your preferred designs and textures, and then you can relax while your one-of-a-kind suit is br

ought to life. This process of creation ultimately saves you a lot of time and money in the long run and it is a process that we pride ourselves on mastering at The Tailory New York.

Your Clothes Last Longer

The shift toward low-cost, commoditized clothing has had a huge impact on the clothing industry. Clothing cycles have sped up to such remarkable rates that some retailers now offer new styles on a weekly basis – there can be up to 52 "micro seasons" per year! No wonder we are always chasing the next trend and we have a closet full of clothes that we have only worn once.

With custom-made suits you are making a smarter purchase. Instead of a temporary purchase that you may change your mind about in a couple of months, tailored suits are built to last. Custom-made clothing is a great long-term investment because of the materials used and overall quality. Custom suits outlast off-the-rack suits and should never surprise you with some major fault or flaw.
So what are you waiting for?
Initially choosing a bespoke suit may seem a little daunting or feel unnecessary with all the ready-made suits available on the market. However, we can assure you that it is a true investment piece that will outlast anything else in your wardrobe.
Intrigued to find out more or eager to start the process of crafting your own custom look? Book an appointment with the Tailory NYC to learn more about our custom-made suit service.
If you want to enquire to work with us to design your custom suit or garment then contact us on 212-813-1014