Teal Is the Warmest Color
Teal is the color of the moment at The Tailory New York. We love a teal suit because of its ability to veer either green or blue in tone depending on the time of day and accessories you pair it back to. This makes teal both trendy AND versatile – a worthy addition to any suit rotation.
Our clients Chrishana and Emma both selected the same fabric for their wedding suits, yet each look is totally different! Keep reading for a fit and style breakdown of both looks.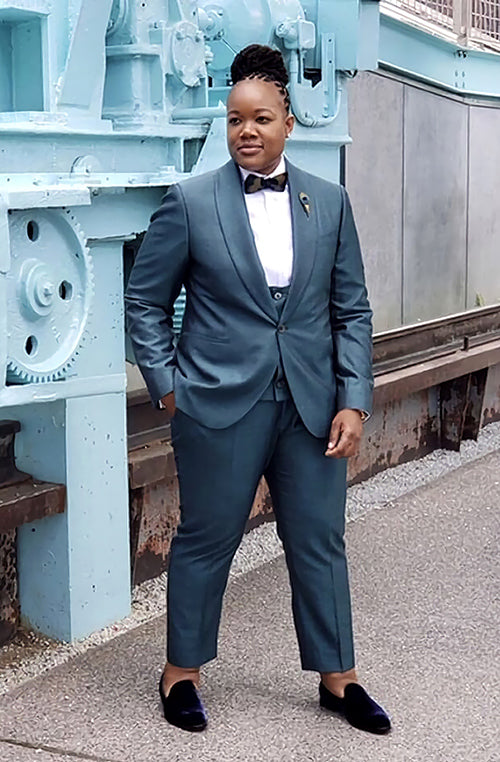 Chrishana wears a three piece suit with a horseshoe double breasted vest, adding a touch of old-world sophistication to her statement teal. Her suit is super tailored without being overly feminine or masculine in style and silhouette, staying true to Chrishana's gender expression and presentation. We try not to think of suiting in strictly binary, gendered terms, but rather in regards to what allows the wearer to shine and feel their best.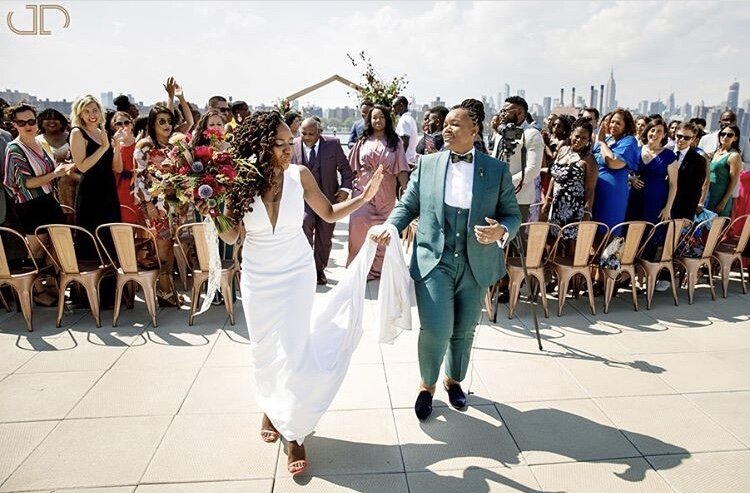 Her custom white shirt brings out the bright blue tones of the fabric, playfully subverting the classic navy suit trope. We always recommend investing in a suit and shirt set, since we expertly calculate the sleeve lengths to ensure you're showing just the right amount of shirt cuff (1/4 to 1/2 an inch, depending on your preference). The reflective blue suede loafers and peacock bowtie take the look to legendary heights.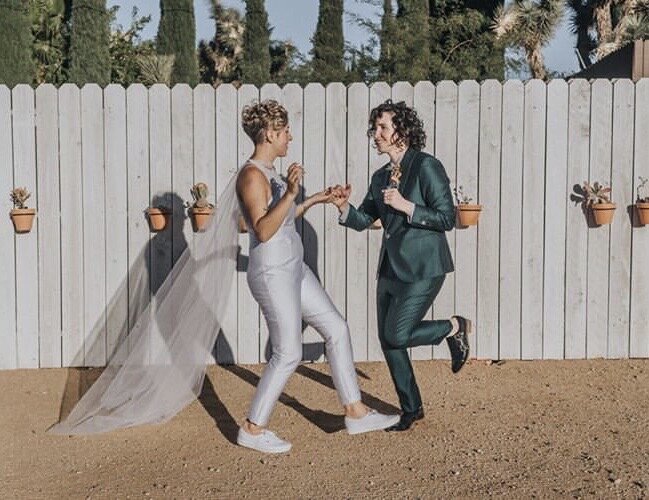 Emma's suit is a little more minimalistic in style and fit. She opts for a single-breasted shawl lapel jacket strategically tailored to give the illusion of a straighter waist and hips. The pants are trim without looking uber trim or tight since she prefers a slightly roomier fit.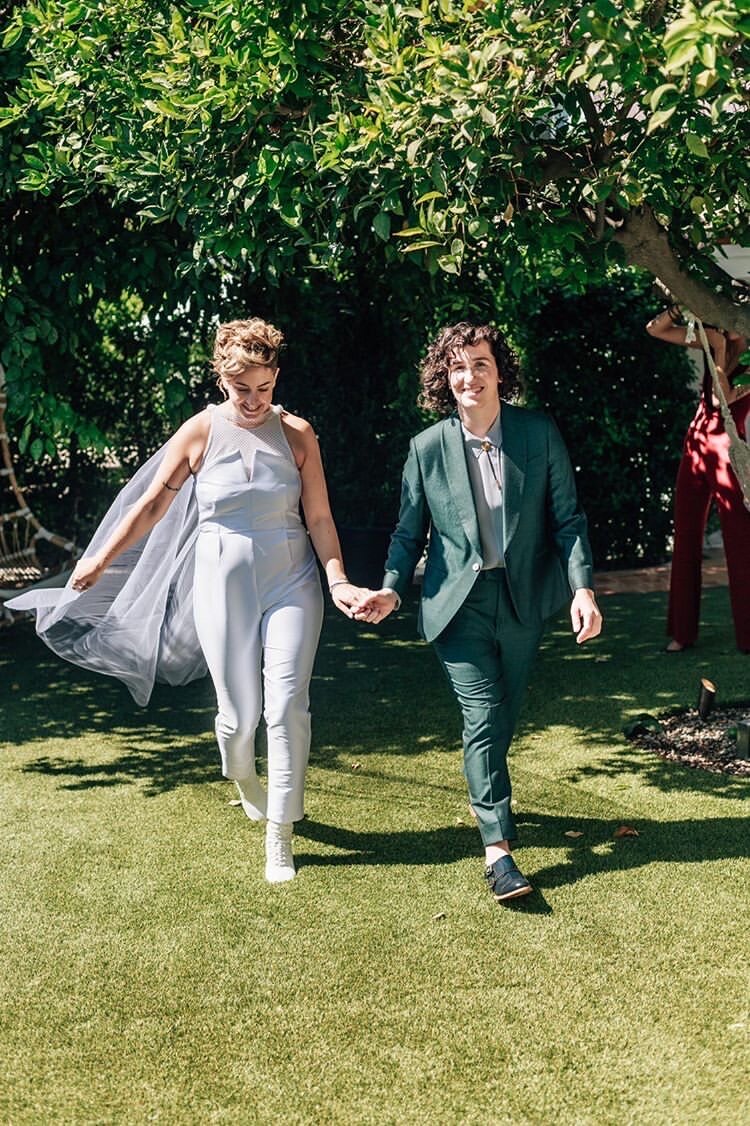 She wears her suit back to a custom lilac silk blouse (also by us!) that brings out the green tones of her suit, giving the look a more relaxed look and feel than a dress shirt would. The bolo tie with gold ornament is fitting given the arid nature backdrop. The attention to thematic consistency reveals understated originality, allowing Emma to infuse her wedding outfit with her distinct sense of style.
Both Chrishana and Emma illustrate the power of custom: even if you start with the same fabric, you can end up with wildly unique results. No two custom looks are ever the same.
Ready to start designing your own custom made suit?
Book an Appointment