The Five Things Stylish Women Have in Common
What defines a stylish woman is less about what she wears and more about how she wears it. After all, 'style' is one of those whimsical words that means something different to everyone.
There are women throughout history who are well known for their expertise in appearing effortlessly fashionable. Audrey Hepburn is one of those women.
Embodying Parisian chic, the stunning Hollywood star stuck to classic garments, well-fitted to her petite frame and knew that accessories (hello, pearls!) were the glue that held everything together.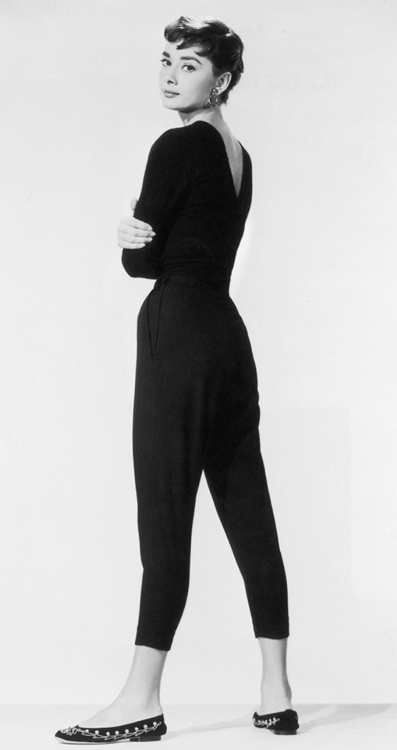 Source
Former First Lady, Jackie Kennedy Onassis is forever a fashion icon too. Her monochromatic outfits and statement sunglasses are still adoringly mimicked today. We have lost count of how many celebrities have paid homage to Jackie O in recent years, drawing inspiration with timeless outfits and photoshoots, including Kim Kardashian and Lana Del Ray.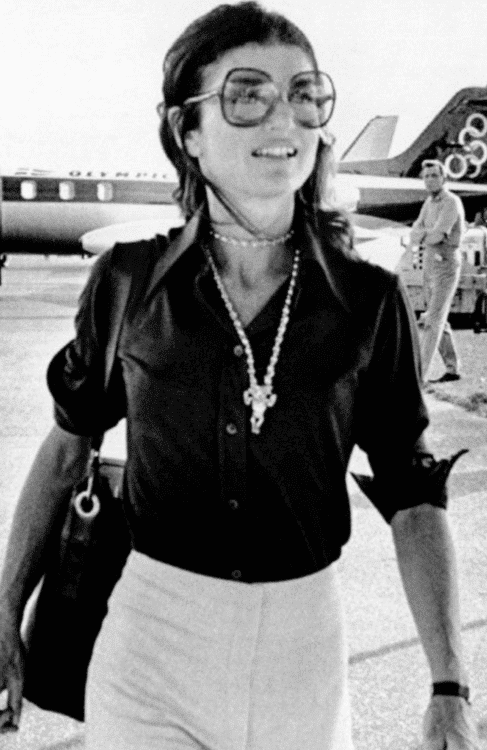 Source
A more modern fashion queen would definitely be the ultimate sexy songstress, Rihanna. 30-year-old RiRi is a woman who isn't afraid to take daring risks with her fashion choices and she has always walked a fine line between cute and controversial – especially when it comes to her wardrobe! Rihanna is forever seen in ensembles that show off her amazing figure and owns everything she wears with the utmost confidence.
Source
While Audrey and Jackie are known for their classic (and iconic!) ensembles that are still seen as classics today, Rihanna confidently jumps between demure looks to outrageously over the top outfits.
However, all three of these women wear their fashion with unwavering confidence. And this is the key. Audrey, Jackie and Rihanna each understand how to dress for their body shapes and have always stayed true to their style by never falling too hard into trends. If anything, they set the trends!
Here are 5 key takeaways that every stylish woman can embrace:
Covet the classics: Classic pieces transcend through decades of "now" fashion and trends. A bold red lip, a tailored white shirt, a little black dress, or a pointy toe pump are articles that will never go out of style. When in doubt, go back to these staples and invest in high-quality version. They are known as classics for a reason and you can rest assured they will never go out of style.

Dress for your body: Style is knowing what looks good on you and rocking it with confidence. Clothing that is too big or too small can leave you looking (and feeling) uncomfortable. When you are uncomfortable, it shows and this will impact your confidence. Buy silhouettes that complement your body shape or have your clothing tailored. Better yet, skip all that and start with custom-tailored clothing. 😉

Take pride in your appearance: You don't have to have a full-face of makeup or a salon-grade hairstyle to look good or put together. Basic grooming will do the trick. Bad hair day? A slicked back pony is a classic look that never goes out of style.

 Always accessorize: It's amazing how something as simple as a pair of earrings or a watch can pull together a look. Adding accessories implies that you put thought into getting ready.

Be wary of trends: It's hard to develop a sense of lasting style if you are always worried about what is hot in the moment. Of course, it is always fun to add a pop of a trending color and try out the latest accessory fad. However, with a closet full of the latest trends that are in one moment and out the next, not only will getting dressed become quite an expensive task, it can be hard to know what your true style is when you are just relying on fashion authorities to tell you what the "must-have" pieces of the season are. Be true to who you are, while experimenting with the odd trend.
Finding your true style isn't immediate. It really takes getting to know yourself and understanding what looks good on your body. After all, your clothing is an extension of your personality.
One way to ensure that you're always dressed well for your body type is to have your clothing tailor-made, which is what we at The Tailory New York pride ourselves in. We know how to make clothes that suit every shape and style.
You're unique. Your clothes should be too. Let us dress you. The Tailory makes bespoke custom suits in New York City.
Book an Appointment