Where Can I Get A Custom Or Bespoke Suit Made?
The best place to get a custom or bespoke suit is, of course, at The Tailory New York. Although we may sound biased, allow us to explain why we're the best of the best below,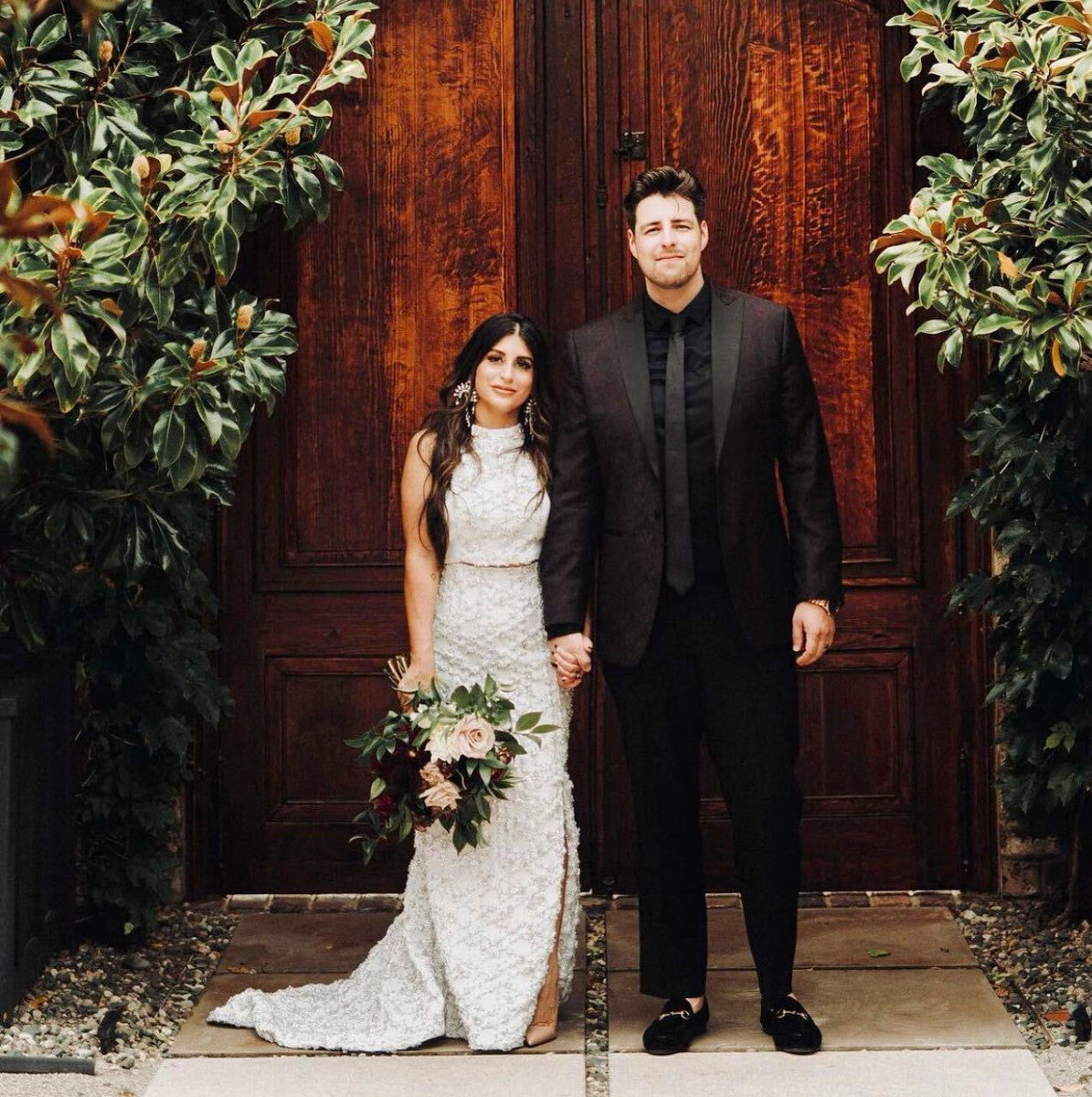 The Tailory New York Story
First things first, let us give you some background. Our Founder, Shao Yang, first got the idea for The Tailory New York when she decided to direct her many years of experience in fashion design and men's tailoring towards her own wardrobe. As a pantsuit devotee and a fan of men's fashion and tailoring, Shao was always drawn to tailored items and endeavoured to create garments that conveyed a message of confidence for the wearer. Shao's style icons were Sean Connery and Cary Grant, as well as Daniel Craig in the Bond movies. She admired their refinement and sophistication of true gentlemen's style. After receiving her BFA from Parsons, followed by stretches in custom tailoring, fashion design, fashion styling and brand development, Shao found herself wanting to create impeccable fits for all genders. In 2013, she launched The Tailory New York to combine her passions: fashion design and custom-made tailoring.
The Brand
The Tailory New York combines modern fashion design with the legacy of custom and bespoke tailoring. We believe that tailored clothing is genderless, and we provide equally to men, women and non-binary individuals.
The Concept
The notion is to supply individually designed, fitted and curated collections for men, women and non-binary individuals. We understand the importance of a suit working not only for your style preferences, but also for your body shape and lifestyle.
The Materials We Use
Our Essentials Collection ranges from Super 120s to Super 150s wool. It is sourced from various reputable Asian mills. We also carry Super 110s to Super 180s branded European wools from well-known labels such as Vitale Barberis, Loro Piana, Scabal, Dormeuil, Mazzoni, Policarpo and Escorial. We also stock cotton shirting from brands including Albini, Thomas Mason and Canclini.
Replications
If you have an existing suit that you love the look, fit and feel of, we can replicate it.
How Our Suits Are Constructed
The pattern is individually cut for every client – no template pattern is ever used. This means you can fully customize the fit, style and design. Our default construction is half canvas with full canvas lapels. You can upgrade to full canvas for $150.
Our Alterations Service
All alterations are done in-house by our expert tailors. Courtesy alterations are provided on attire that we produce for up to 30 days. Standard costs apply after 30 days, and we also offer alterations on garments not produced by us.
Whereabouts in New York is The Tailory?
Located in SoHo, on the TriBeCa border, at 511 Canal Street, New York NY 10013
We are open every day from 10 am to 7 pm, by appointment only.
How Much Does A Custom Or Bespoke Suit Cost?
You may think that having a custom or bespoke suit would be too expensive, but our pricing for suits and tuxedos is great value and a true investment. Discover our prices below:
Specialty Italian/English/Embellishment: Inquire For Estimate
Premium Italian & British: Starting at $3,750
Bamboo: Starting at $2,750
Classic British & Italian: Starting at $2,500
Essentials: Starting at $2,050
The decision is easy when you are looking for a custom or bespoke suit made for you and only you, The Tailory New York is the place to be. We look forward to hearing from you soon!