3 Women's Suit Trends
Whether for work or play, a great summer suit is the epitome of style and makes choosing your outfit an absolute cinch. While most women reach for dresses and shorts as the temperature outside starts to climb, there's a case for going with a two-piece instead.
Why? Simply put, a tailored suit makes a statement like no other. Plus, it's an incredibly versatile piece that allows you to skew formal or casual depending on the occasion. You can even swap out the pants all together in exchange for tailored shorts, a great choice for those sweltering New York summer days that we are all too familiar with at the Tailory NYC.
Finding a great piece of tailoring is the key to wardrobe happiness this summer. With this in mind, we take you through some of the most stylish summer suits and styles of 2018.
The Classics
The 1950s and 1960s are back. Think of lots of printed designs and colors. Far away from the boardroom blazers and stuffed shoulder pads of yesteryear, this a trend we can get behind. Navy, greys, and blacks are being replaced by seasonal sugary tones like pastel pink, lavender, pistachio ice-cream green, and buttercup yellow. As Ellen Degeneres has proven to us time and again, a pastel suit can work wonders in the work environment.
Short Suit
Suits might sound great in theory, but you might be questioning whether they are truly heat friendly. Cue the short suit. Adding a pair of tailored shorts is a great answer to the summer party wardrobe conundrum too. The pastel tones mentioned above are also great if you want to show off your tan.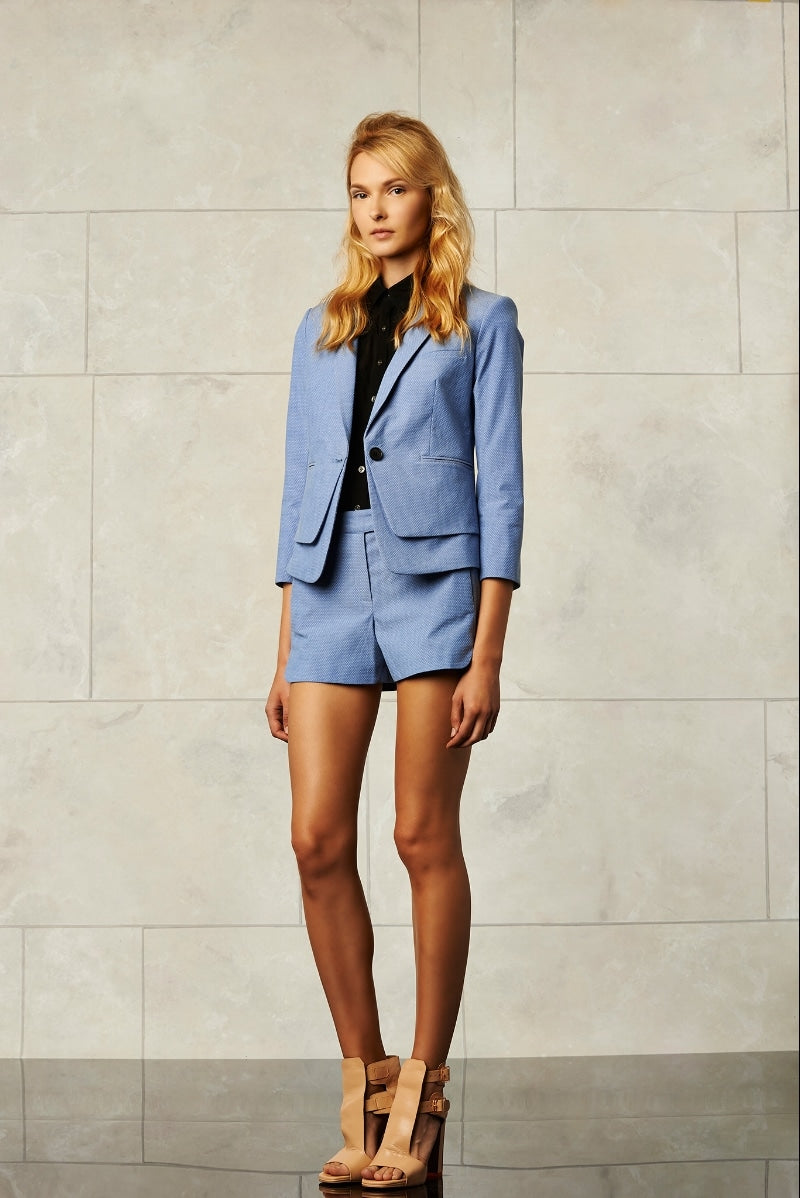 Made-to-Measure 
Great tailoring with saccharine tones is the defining suit trend this summer for women. While pastel colors are out in force on the high street, great tailoring is harder to find.
We know how discouraging it is when something doesn't fit, but with a made-to-measure summer suit, you can have a suit that hugs your curves the way they are supposed to be hugged. The best part? custom-made suits are built to last, thanks to the quality of the fabric and craftsmanship involved.
A great suit is a piece that every woman should own but the right suit is no easy feat to find. That's where we come in. Get in touch with us today!